02

03 04 05 15 16 19 20 21 22 23 24 25 26 27 28 31 32 33 34

Jedan od razloga zasto je leto moje omiljeno doba godine,i zbog koga bih radije da egzistiram u nekim toplijim krajevima,gde je leto jedino gosinje doba jesu letnje salate,kad kazem letnje,mislim na one koje najvise prijaju leti,jedna od njih je i : Salata sa paradajzom fetom i bosiljkom,koji je inace moj omiljeni zacin i uporno ga trpam u sve sto stignem iako se mojoj ljubavi ne dopadne bas uvek.

Pitacete se kakve to veze ima sa modom,ali sto je recimo mala crna haljina u ormaru svake zene sa stilom,to je i bosiljak u vecini jela,predjela i salatica,dakle modno receno MUST HAVE !

One of the most reasons why I love summer, is summer food! My favorite salad is the one with fresh tomato,basil,which is my favorite spice! I put it in every meal :), and feta cheese. Stop asking yourself what this have to do with fashion,well its summer MUST Have!
Paradajz salata sa fetom i bosiljkom
Obozavam da spremam slana testa, rolate i predjela, dok se za slatkise se brine moja bolja polovina ♥
I love to make appetizers,salads,meals,but my love is taking care for desert.
Slani rolat sa spanacem
Brusketi sa paradajzom i bosiljkom
Jos jedna od mojih omiljenih letnjih salatica koja je ujedno i dijetalna, je:
Another favorite summer salad is Chicken salad with mushrooms.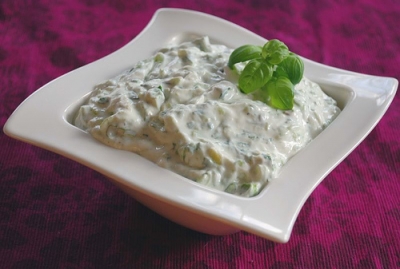 Pileca salata sa sampinjonima




Prijatno! Enjoy your meal!




Labels: basil, bosiljak, brusketi, feta, paradajz, pileca, pirinac, salad, salata, sampinjoni, sapnac, summer food, tomato

35 36 37 38